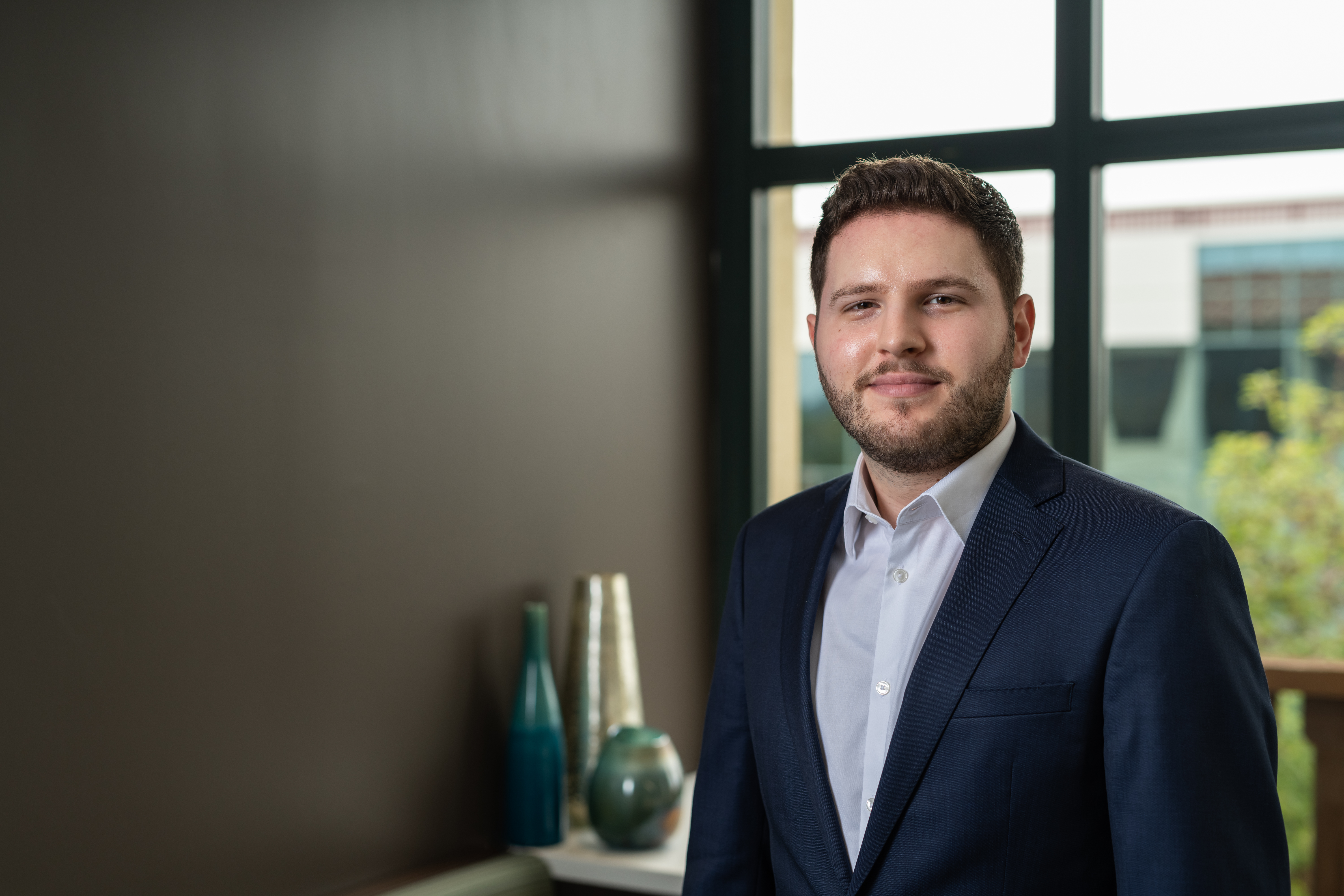 Certifications:
Chartered Financial Analyst (CFA)
Education:
B.S., Business Administration, Majoring in Finance Valedictorian – University of San Francisco
Experience:
Hedge Manager – Compass Analytics
Wealth Management Intern – Morgan Stanley
When George started studying mechanical engineering at UC Davis, he was in the top percentile of his class. But he soon realized his heart wasn't in engineering, so he transferred to the University of San Francisco, the alma mater of his father and brother. There he earned his B.S. in Business Administration, majoring in Finance and graduating early as valedictorian of his class. George was first exposed to wealth management through an internship with Morgan Stanley, and then worked as a Hedge Manager for Compass Analytics, a mortgage industry analytics and advisory firm.
As a CFA® charterholder and Analyst at Sand Hill, George specializes in investment research and portfolio management. He enjoys being exposed to a broad range of topics every day and is passionate about the analytical side of the job. He loves whittling down a large database of information, from macro-economic events to company performance, into actionable insights that will help individual clients succeed. George's competitive spirit drives him to keep learning and honing his skillset. His attention to detail, analytical mind, and will to succeed are invaluable tools for our client portfolios.
A native San Franciscan and first-generation Greek-American, George is very involved with his local Greek community. He volunteers with Holy Trinity Greek Orthodox Church and participates in the national Greek folk dance competition. He's also an avid traveler, a dedicated movie buff, a die-hard Warriors fan, and an aspiring chef—on the BBQ. George's passion for learning and helping others makes him an excellent asset to our team.