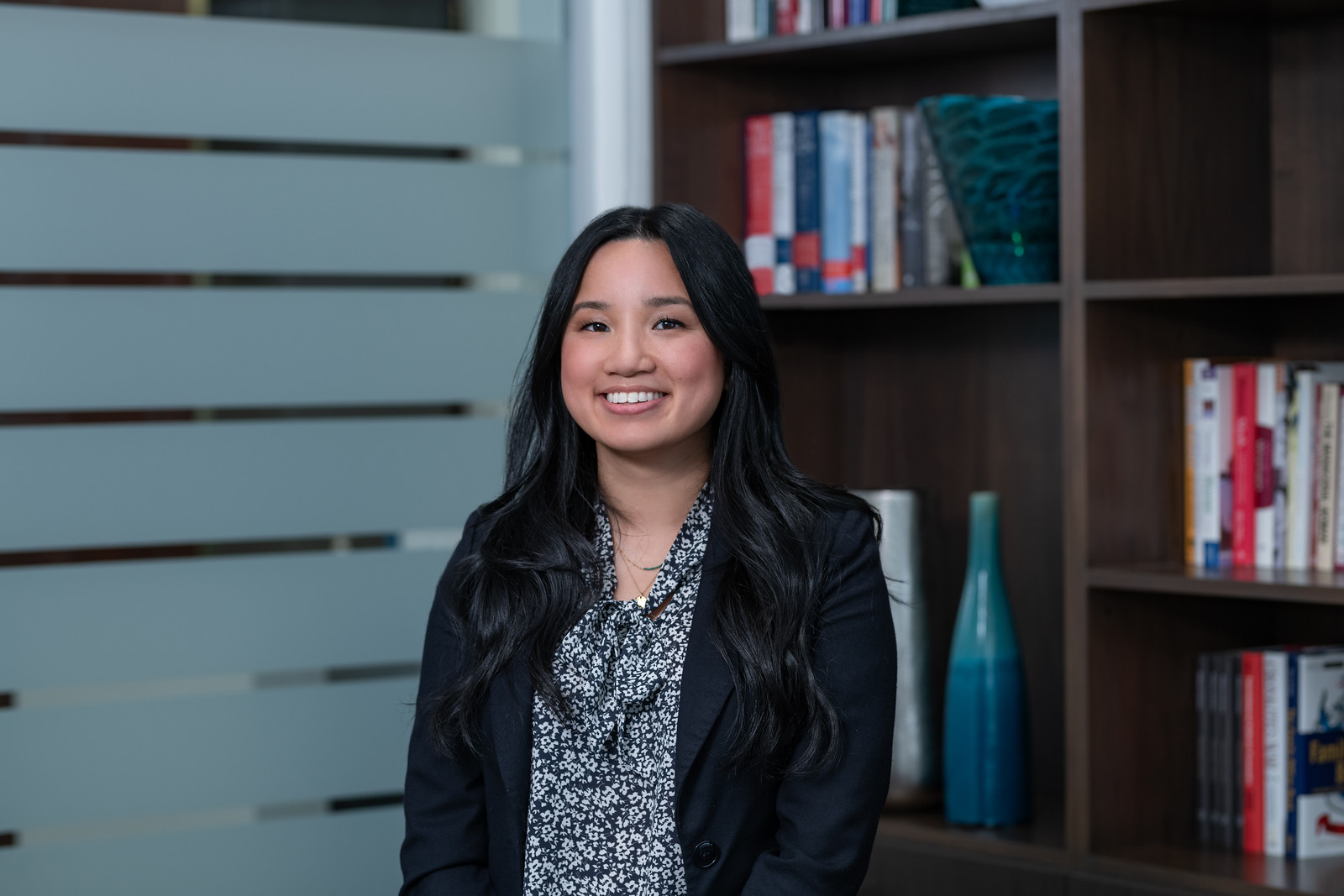 Certifications:
Series 65
Education:
B.A. in Political Science, California Polytechnic State University, San Luis Obispo
Experience:
Associate Wealth Advisor – Beacon Pointe Advisors
Client Service Associate – Beacon Pointe Advisors
Following her passion led Kimberly to wealth management. After graduating from college with a political science degree, she originally planned to go to law school. But working briefly as a paralegal showed her that this was not the right path for her. Kimberly then started working at her father's electronic manufacturing business when she discovered she had an interest in finance. She began taking an active interest in the markets, waking up early every day to check in on the latest news before the market opened. When an opportunity arose at a Registered Investment Adviser firm, she decided to make the leap. That's when she realized she had found her calling.
Kimberly was drawn to Sand Hill by her desire to grow her expertise and work with more complex client situations — but meeting with clients is what she loves the most. For Kimberly, it's not just about supporting Sand Hill's clients – she loves building relationships and getting to know clients holistically. Learning about the nuances of their lives and what they want to achieve helps her in aligning their financial picture with their goals. It was this part of the process that cemented her passion and it's what makes her an ideal member of Sand Hill's team. An eager learner, she is always looking to advance her financial planning skills taking the time to construct personalized strategies for clients while giving them the flexibility to decide on their path forward.
When she's not in the office, Kimberly values spending time with her family and friends, cooking, and exploring new places to dine. A self-proclaimed foodie, she often makes travel plans around what she wants to eat and loves finding hidden mom-and-pop shops with the best flavors. She's also a huge history buff and enjoys learning about the world around her, whether through a Ken Burns documentary or a podcast of anything related to Oprah. This continual quest for knowledge is what drives Kimberly in all aspects of life, every day.